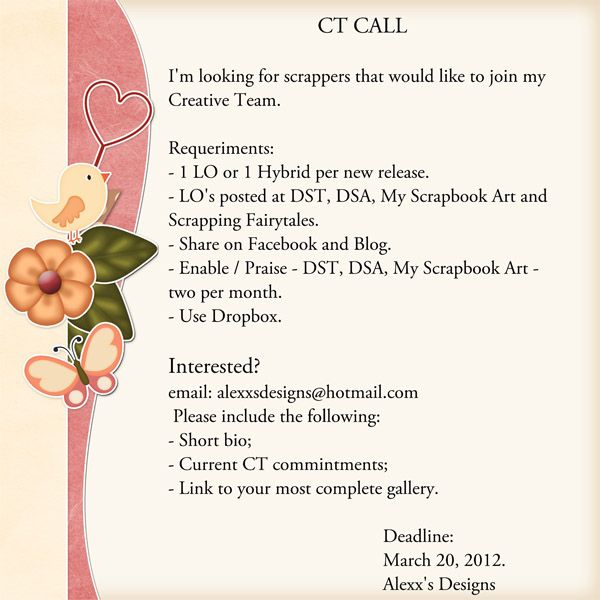 I'm looking for scrappers that would like to join my Creative Team.

- 1 LO or 1 Hybrid per new release;
- LO's posted at DST, DSA, My Scrapbook Art and Scrapping Fairytales;
- Share on Facebook and Blog;
- Enable / Praise - DST, DSA, My Scrapbook Art - two per month;
- Use Dropbox.
email: alexxsdesigns@hotmail.com
Please include the following:
- Short bio;
- Current CT commintments;
- Link to your most complete gallery.
Deadline:
March 20, 2012.